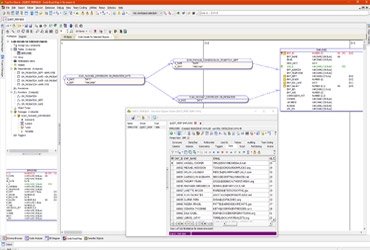 Discover why Oracle DBAs and developers worldwide rely on Toad® for Oracle to get their jobs done faster! Experience the deep functionality, extensive automation and workflows that enable database professionals of all skill levels to work efficiently and accurately.
Decrease the time and effort required to develop, manage, optimize and maintain databases
Prevent performance inefficiencies from impacting application availability
Manage, synchronize and deploy schema changes quickly
Receive efficient SQL alternatives quickly and easily
Simulate your production environment
More than 60% of Toad users report saving at least an hour per day. You can too. Try it now!
Learn more about Toad for Oracle.
Toad subscription includes:
Online license administration to manage your seats
Auto-update functionality to always keep you on the latest and greated version
Full-service support
*Subscription trials require internet access and are only available in the 64-bit version.
Interested in an offline option? Get a free trial of Toad for Oracle without subscription here.
Have questions? Reach out to sales.