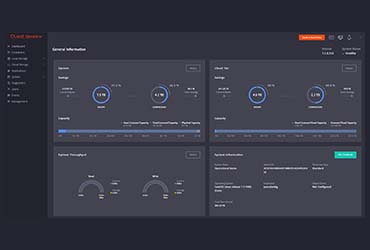 Connect to the cloud faster and more easily with QoreStor® software-defined storage, deduplication and replication. With QoreStor, you'll accelerate backup performance through protocol accelerators, reduce storage requirements and costs through content-aware, variable-block deduplication, secure data against ransomware and replicate faster and safer to the cloud for data archiving, disaster recovery and business continuity. Start your 30-day trial today and:
Reduce on-premises and cloud backup storage costs.
Replicate data on premises or to another cloud.
Secure data against ransomware with immutability technologies
Accelerate backups and improve Recovery Point Objectives (RPOs) by 2x across hybrid environments.
Shrink replication and recovery time by transmitting only changed data – even in long term cloud storage.
Improve data security and comply with FIPS 140-2.
Secure Access with SAML integration for external IDPs & MFA
Leverage your existing data protection technologies.
Lower total cost of ownership through all-inclusive licensing.